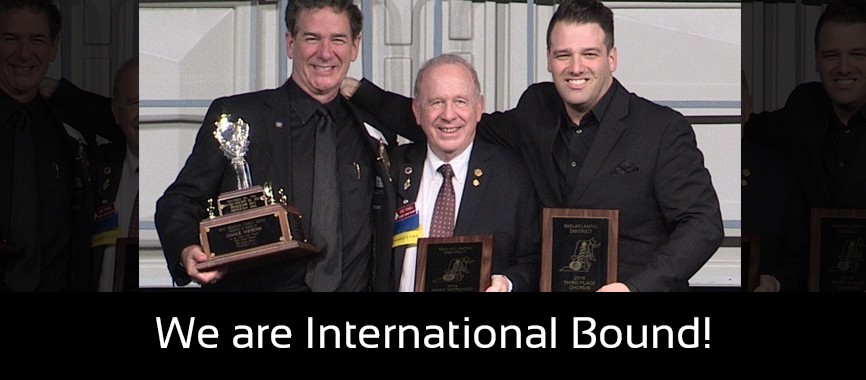 Parkside Harmony qualifies for International Convention!
Parkside Harmony​ is back home from the Mid-Atlantic District fall convention in Ocean City, MD, honored to have earned a 3rd Place finish and the Most Improved Chorus award!  Our score also qualifies us to compete in the Barbershop Harmony Society​ International Convention - July 2016 in Nashville, TN!
We were also well represented in the quartet contest - Congratulations to: Half & Half​ (M-AD Mixed Harmony Champions), Atlantic Harmonies (12th Place), Hershey Transit Co. (9th Place Finalist), Brothers In Arms (3rd Place Finalist, also earning Most Improved and Novice awards!), and Route 1​ - M-AD 1st Place District Champions!
Special thanks to our dear friend and coach Richard Lewellen for providing his valuable zen-like presence/guidance throughout the weekend, the District Events Team and Host Chapter Brothers in Harmony​ for all the coordination and hospitality... and finally, to our friends, family and the entire M-AD convention audience for lifting us up and encouraging us to do our best!
Please stay tuned for updates and news as we continue our journey to the World Championships in Music City, USA!