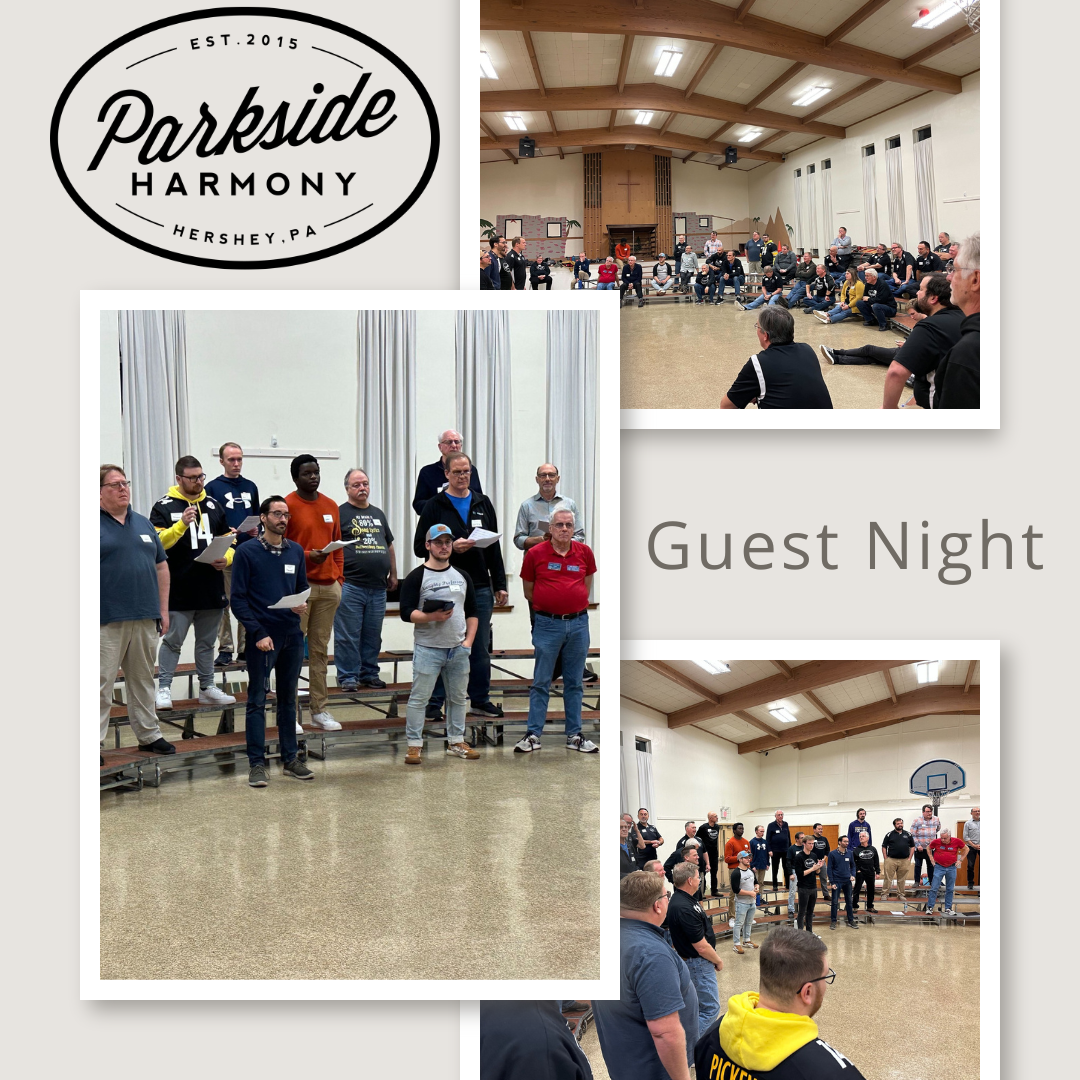 Celebrating the Success of Our Guest Night at Parkside Harmony Rehearsal
Last night was not just any ordinary rehearsal for Parkside Harmony—it was our highly anticipated Guest Night! For those who might not have seen our announcements, Guest Night was an open invitation to join us for a rehearsal, offering a firsthand look at the intricate world of barbershop music.
The Build-Up
The event idea was simple: invite music enthusiasts, budding artists, and even curious community members to experience what it's like to be a part of our dynamic team. We initiated this by sending out announcements and putting up posters around Central PA that promised attendees a chance to join us on the risers, learn a new song, and delve into the finer details of what it takes to become a member of our esteemed group.
The Big Night
As the evening unfolded, we were astounded by the response. A diverse group of talented individuals turned up, full of enthusiasm and ready to take on the barbershop music challenge. They learned a song with us, which was not only a great educational experience for them but also for our seasoned members who relished the opportunity to sing alongside new voices.
Our dedicated music team did a spectacular job of coaching our guests and sharing insights into the nuances of barbershop harmonies and performance techniques. We even closed the evening with an impromptu performance where our guests had a chance to showcase what they learned. It was a beautiful moment, seeing a room full of individuals—some veterans and some newcomers—unified by their love for music.
Looking Ahead
What made this event truly special was the quality of individuals who decided to spend their evening with us. We were humbled and honored by the level of talent and enthusiasm we saw and we can't help but feel excited about the future. Our doors are always open for new faces and we would love to see each and every one of our guests return to make Parkside Harmony even more harmonious.
As always, if you're interested in attending one of our open rehearsals or have any questions about what it takes to join our ranks, don't hesitate to reach out!
Thank you to all who made this Guest Night a tremendous success. We are already looking forward to the next one. Until then, let's keep the music playing and the harmonies resonating!