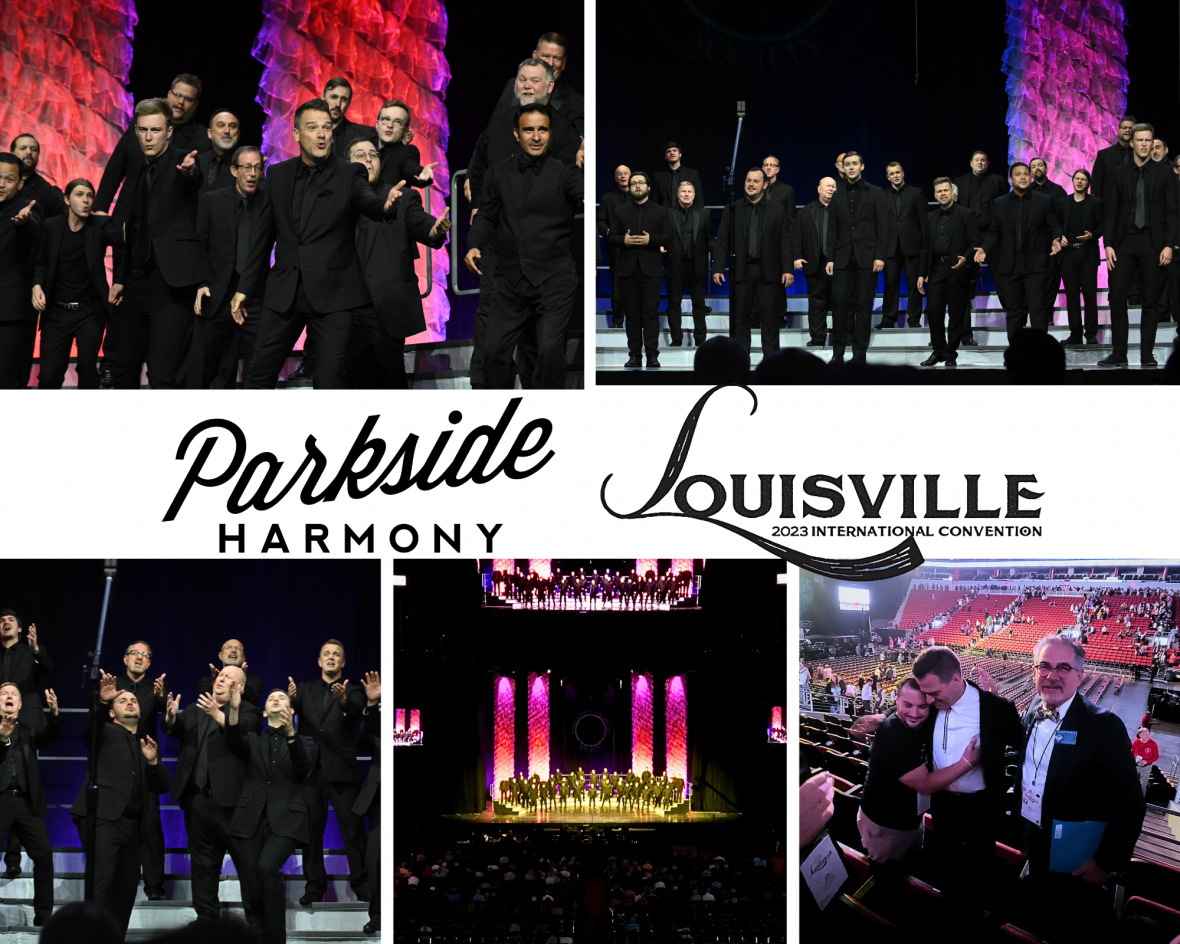 Parkside Harmony Earns Silver Medal In International Choir Competition
We are thrilled to announce that Parkside Harmony, our internationally acclaimed male a cappella group, has returned home with silver medals from the 84th Annual Convention of the Barbershop Harmony Society. This live singing event took place in Louisville, KY, from July 4-7, and featured top vocal ensembles from eight different countries.
Since its inception in 2015 under the guidance of Artistic Director Sean Devine, Parkside Harmony has been entertaining audiences across south central PA and at music festivals and competitions across the United States, including in Las Vegas, NV; Orlando, FL; and Nashville, TN. While we have previously earned bronze medals in 2017, 2018, and 2022, this year's score and placement mark our highest achievement to date.
Reflecting on the performance, Director Devine said, "This year's performance was extra special, as we feel we've finally come back from the pause in singing during the pandemic. It's taken a while for our singing community and even our audiences to fully return to enjoying live music together again, this year's convention was one we'll never forget!"
The journey to the 2023 Championships began with a qualification at the Mid-Atlantic District convention, a local title that Parkside Harmony has consistently won every year since 2017. Out of the hundreds of choruses from around the world that attempt to qualify in similar regional events, only 34 ensembles earned the right to compete at this year's International Convention.
Music Director Vincent Sandroni added, "It's fun to celebrate these accomplishments. But we're ready to move on to the next performance, and to keep creating music that brings people together and lifts people up!"
We are excited to kick off our 2023-2024 season next month, which will include auditions for new singers and the coordination of several local concerts. Stay tuned for more updates and thank you for your continued support of Parkside Harmony!