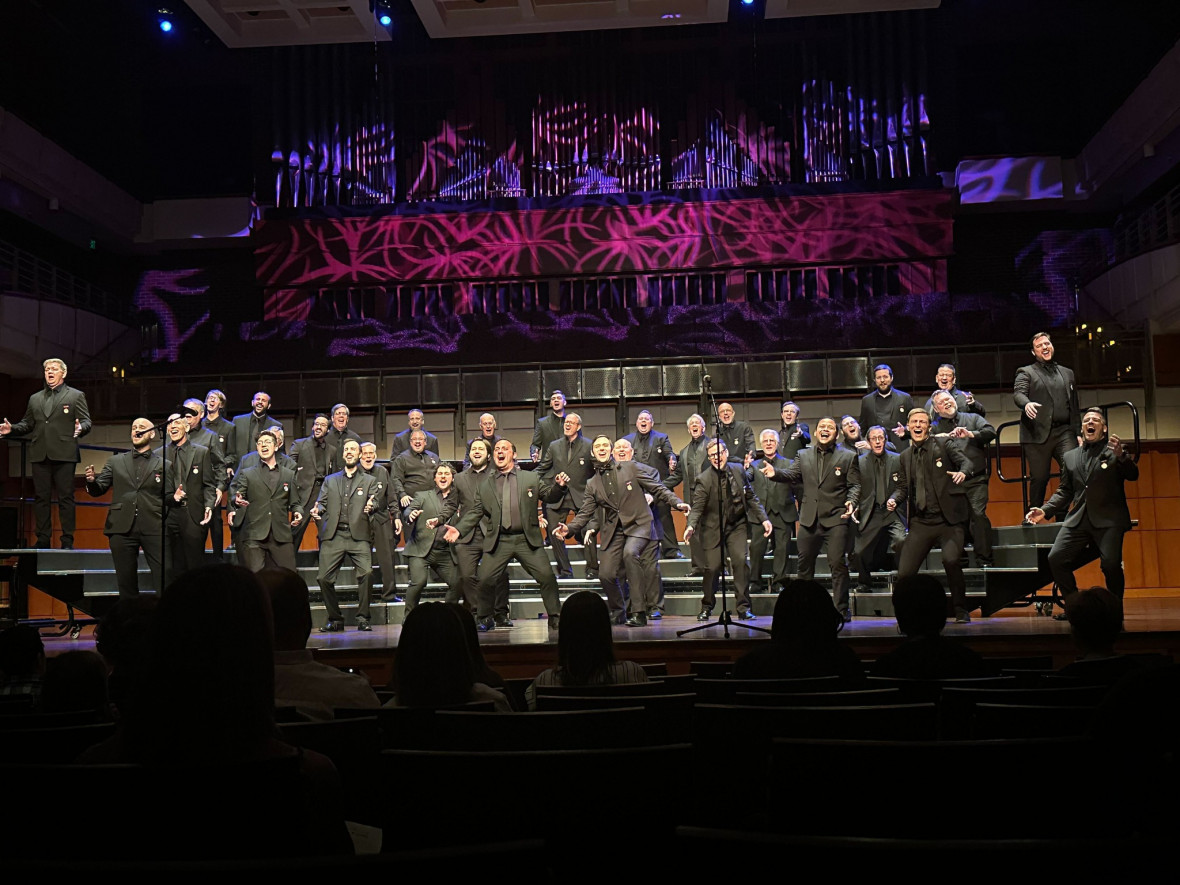 Parkside Harmony Shines at ACDA of Pennsylvania Summer Conference
Stellar Performances Light Up Messiah University's Stage
MECHANICSBURG, PA - The American Choral Directors Association of Pennsylvania (ACDA-PA) Summer Conference at Messiah University was the setting for an evening of remarkable musical performances this week, featuring the Gettysburg Children's Choir, the Schumann Quartet, and the Parkside Harmony Barbershop Chorus.
Youthful Energy Meets Seasoned Talent
The evening commenced with a spellbinding set by the Gettysburg Children's Choir, whose youthful exuberance illuminated the auditorium. Their performance was, in every sense, an endorsement of the promising future of the choral arts. Following them was the Schumann Quartet, who regaled the audience with a sophisticated performance that included a riveting rendition of the Spanisches Liederspiel, Op.74, among other selections. The ensemble's delivery was a symphonic experience that resonated with everyone in attendance.
Parkside Harmony's Performance
Parkside Harmony took the stage with the same energy and passion that propelled them to success at the recent International Contest in Louisville. Their repertoire for the evening demonstrated their versatility and prowess in the genre of barbershop music. The audience responded with appreciative applause, affirming that the chorus's commitment to musical excellence had found its mark.
Acknowledging the Hosts
The chorus expressed its deep appreciation for the leadership of the ACDA-PA and the faculty at Messiah University for providing the opportunity to be a part of such an esteemed event. Special thanks were extended to Liz Colpo, the ACDA-PA President, and Dr. Joy Elizabeth Meade from Messiah University for their support and for recognizing the significance of promoting choral music through events like these.
The Road Ahead
As Parkside Harmony reflects on its musical journey, the chorus remains excited for what lies ahead. The overwhelming positive response to their ACDA performance further cements their status as one of the leading ensembles in the realm of barbershop music. As they continue to hone their craft, Parkside Harmony is already looking forward to many more nights filled with music and unity.
For future updates about Parkside Harmony's performances and initiatives, stay tuned to the Parkside Harmony website!