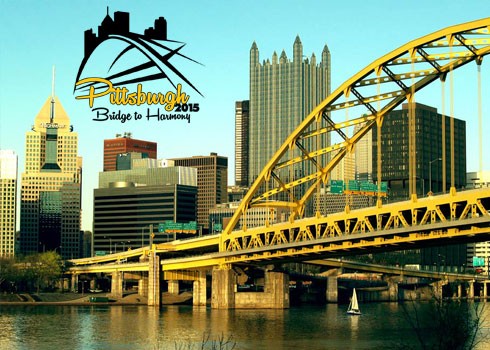 Throwback and Mayhem qualify for 2015 BHS International Contest in Pittsburgh, PA
Congratulations to Parkside Harmony quartets Throwback and Mayhem for qualifying to participate in the Barbershop Harmony Society's International contest&convention being held in Pittsburgh, PA.
- you can follow the ramp up to this year's Championships at http://barbershopconvention.com/pittsburgh
The Preliminary event was held March 13-15 2015 at the Harrisburg Hilton Hotel, and featured quartets from all over the MidAtlantic District (PA, NY, NJ, MD, VA, and DE).  We are so proud of all our members that participated this past weekend and look forward to their further accomplishments. You can find out more about all our Chapter quartets in the "About' section!