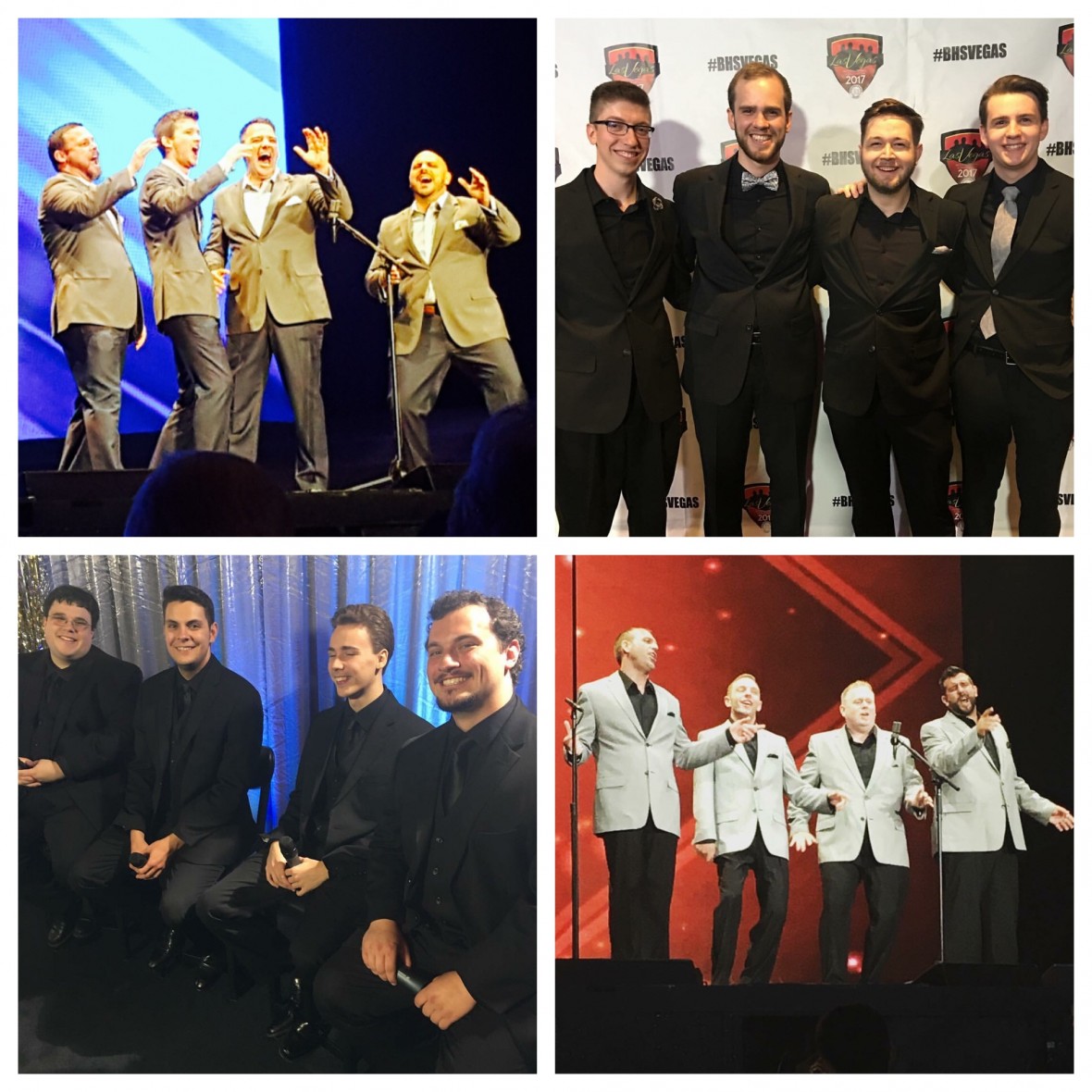 Parkside Quartets Represent In Vegas!
SO proud of these Parksiders, four chapter quartets that represented
us throughout the 2017 International Convention - including: Brothers
In Arms - kicking off the week by earning 5th Place Bronze Medals in
the International Youth Contest... Pratt Street Power - last year's
Youth Champs, moving on to the open division finishing 18th overall
and earning the Dealer's Choice Award (for the highest placing novice
quartet)... Route 1 - last year's Dealer's Choice winners, going on
this year to place 15th in the world... and Throwback - wrapping up
the week with 4th Place Bronze Medals!  We celebrate your many
successes, and thank you for ALL your contributions to Parkside
Harmony!