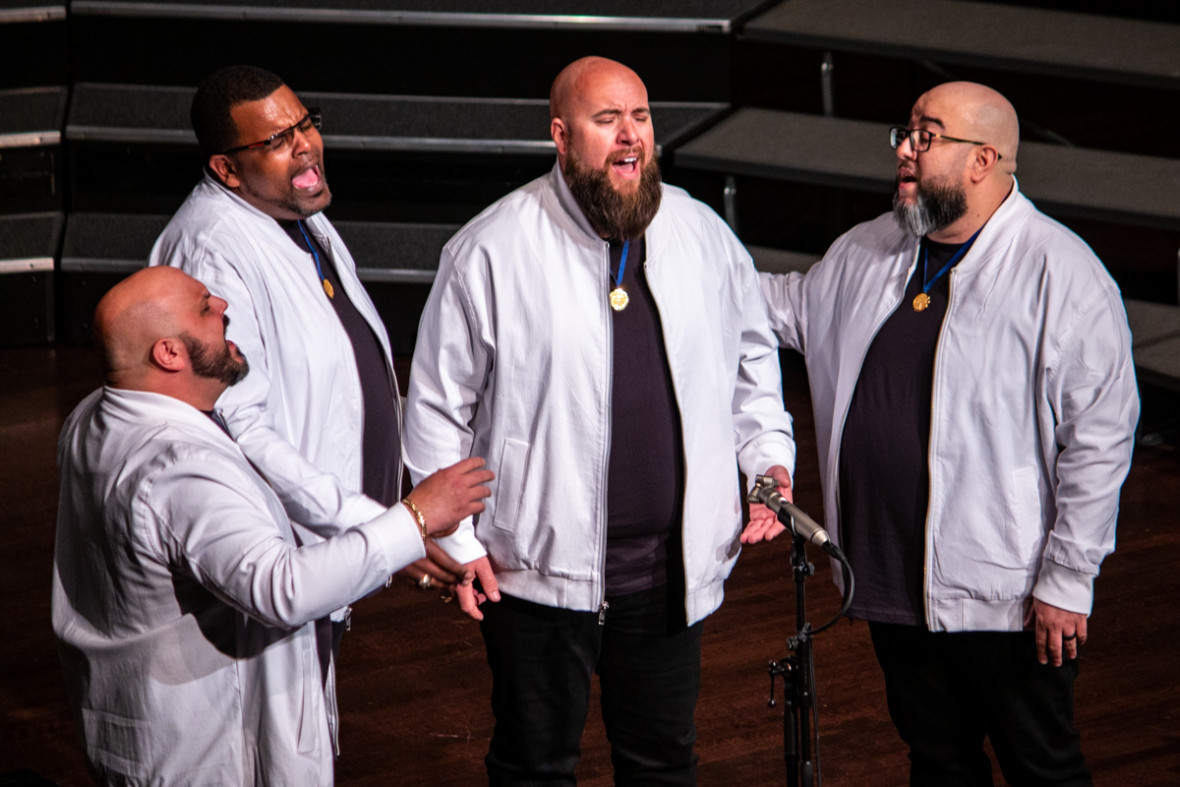 Signature Quartet Inspires Students at Local Schools
On March 10th, Parkside Harmony had the distinct pleasure of hosting the internationally acclaimed quartet, Signature, at local schools for an entire day. This unique event, made possible by a generous grant from The Association of International Champions (AIC) in partnership with Harmony Foundation International, aimed to share the joys of barbershop music and the positive impact of lifelong singing with students.
Signature, hailing from Miami, Florida, are not just renowned performers but also International Quartet Champions. Their passion for barbershop music and their commitment to fostering the next generation of singers made them the perfect ambassadors for this outreach initiative.
Throughout the day, Signature engaged with students, sharing their musical journey, demonstrating the unique elements of barbershop harmony, and showcasing the camaraderie and joy that comes from singing together. The event served as a testament to the transformative power of music and its ability to create a sense of community and belonging.
The event took place at the Capital Area School for the Arts, where students were given the opportunity to interact with Signature, ask questions, and even join in on a few songs. The excitement was palpable as students discovered the magic of barbershop music, many for the first time.
We at Parkside Harmony are grateful for the opportunity to host such a meaningful event and look forward to future collaborations that continue to promote the love of barbershop music to younger generations. We extend our heartfelt thanks to Signature for their inspiring performances and to The Association of International Champions and Harmony Foundation International for their support in making this event possible.