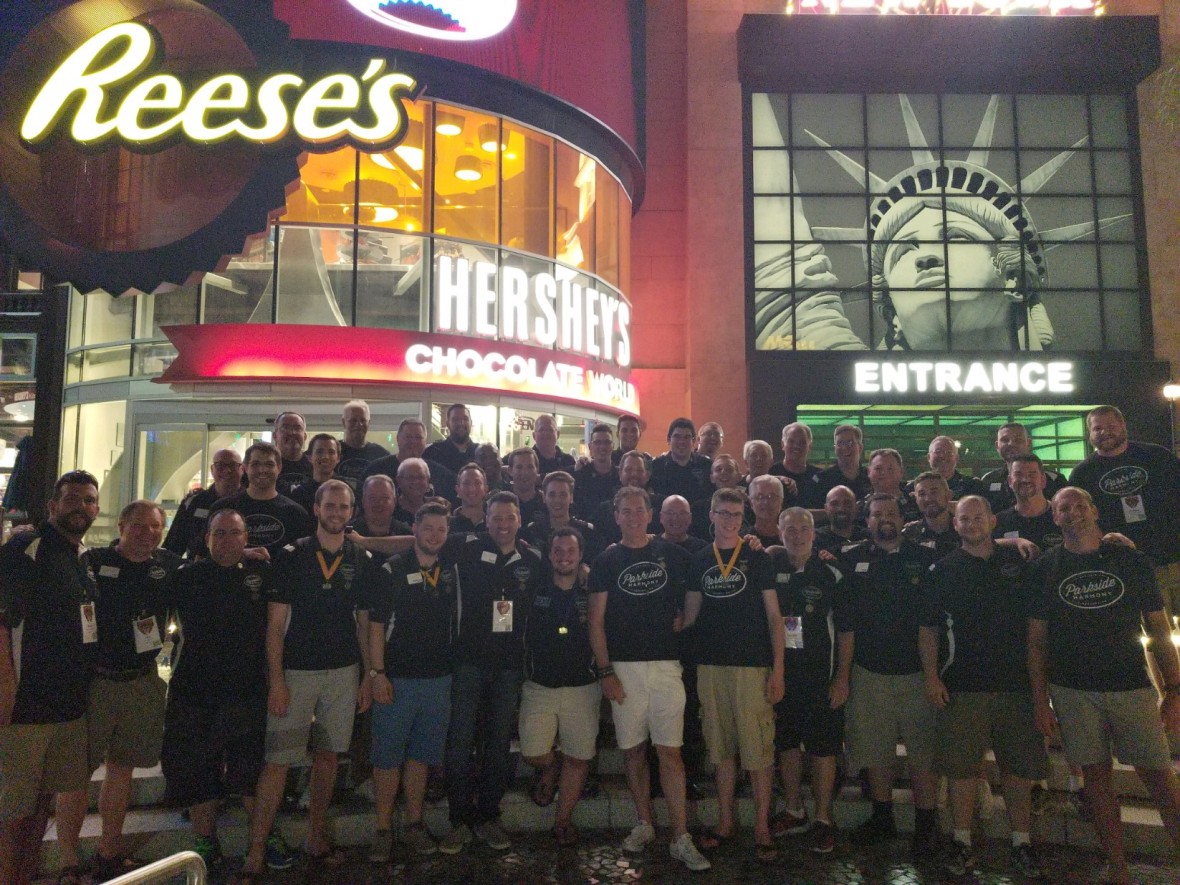 Parkside Harmony Earns 5th Place International Finish
On July 7th, just after earning 5th place Bronze Medals at the
Barbershop Harmony Society's 2017 International Chorus Contest, the
Parkside Harmony family walked down 'the Strip' to Hershey's Chocolate
World Las Vegas to celebrate, grab a photo op, and share a few tunes!
So proud to represent Hershey, Pennsylvania and Mid-Atlantic District!
 - "We're going to Chocolate World!"